Ready to grow
your business?
Winning new customers can be a struggle for many small businesses. There are so many ways you can sell and market your products or services. It becomes difficult to know what's the best approach.
Even if you manage to put a plan together, it can be a challenge to get the results you're looking for from your team.
I help business owners to meet these challenges head on by providing Sales & Marketing advice and impartial feedback that can help get you on the right track.
When it comes to business growth, I've found there is no 'silver bullet' or quick fix approach. Unlike other advisors, I don't simply write a plan and then leave you to get on with it.
I've come to realise from years of working with small businesses that regular, short interventions deliver more sustainable and positive results.
This insight has led me to design 'The Espresso Sessions', a tailored Sales & Marketing advisory programme created especially for small business owners.
The Espresso Sessions
Short, focused Sales & Marketing advisory sessions designed to keep you on track for success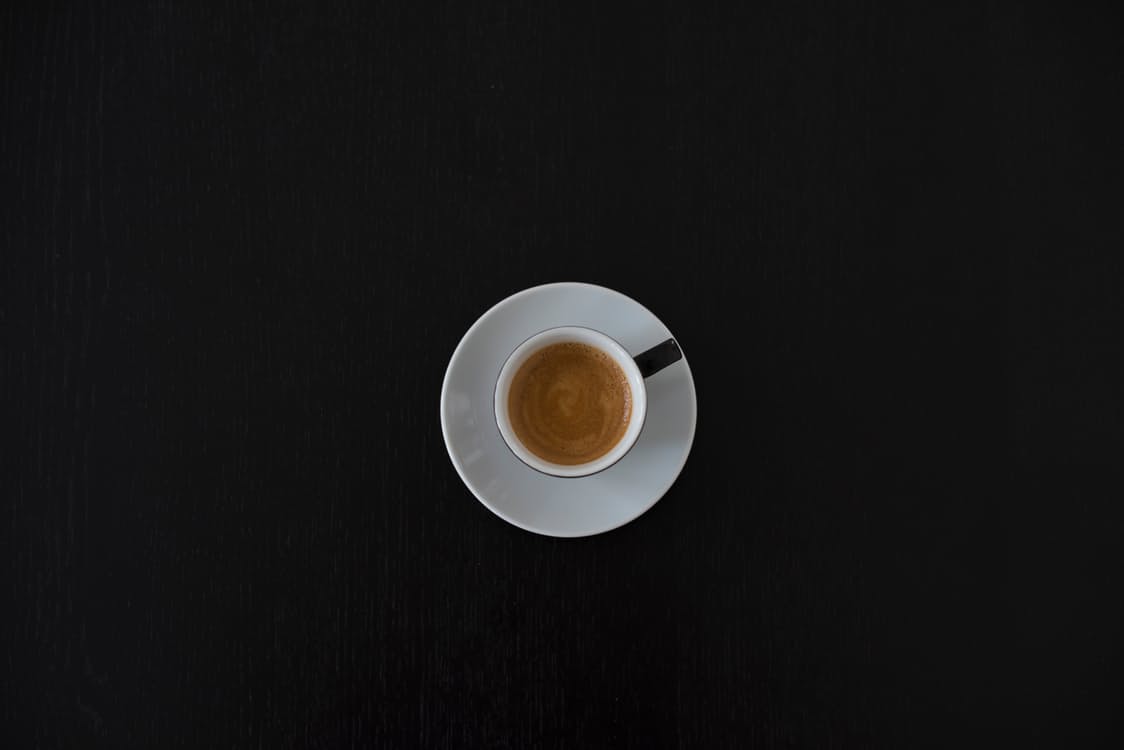 What Do I Get?
I work with you on the important aspects that control the growth and viability of your business, assisting you in developing the strategies, messaging, processes and systems that will allow you to sell more effectively to your customers.
What's On Offer In Each Session?
Sales & Marketing Strategy Planning
Marketing message development
Sales & Marketing delivery, processes and systems advice
Assistance with goal setting and prioritising tasks
Sounding board on challenges and opportunities
New business pitching advice
Advice on building your Sales & Marketing team
Performance issues analysed
Setting and measuring targets
Company owners I work with feel more focused and decisive, achieve better and more sustained long term results and have a clearer roadmap for growth.
How It Works
You're a small business owner, so you don't have much time to spare. This programme is designed to give you the maximum impact for minimum time spent, just like a quick shot of Espresso.
Two hour meeting each month (in Person (London Only) or via Skype)

It's a 6 month low cost contract (paid in monthly installments) designed specifically to meet your needs

Starts with a meeting to discuss your business

Thereafter 'Espresso Sessions' are held monthly

In between each meeting support is provided by email/telephone/Skype as required

Agenda for each meeting is agreed in consultation with Susanne Currid on a month-by-month basis

You get access to a my wider network of specialist advisors (HR, Finance, Technology etc.)

Access to my library of Business Growth tools and resources:

Business Growth Planning templates

Marketing Plans

Brand Development Programme

Business Plans

Action Plans

Activity Scorecards
Looking for shorter term Business Planning support? Check out my Roadmap Your Business Future programme or One Page Strategic Plan Workshop.
Business Planning Services
Need to get your business or new offering into gear? Then check out my face-to-face strategic planning services for SMEs
"I cannot express how useful it is and how you have hugely simplified the task in hand. The sessions we have had were simply fantastic, totally realigned us, focused our efforts and made the challenges seem manageable.
All your advice is totally invaluable. Thank you. "
Alex Head, Owner, The Social Pantry
"We've worked closely with Susanne for a number of months now. Her experience and guidance have been invaluable to help us through a significant and challenging period of growth."
Peter Hills, Co-Founder and Owner, Hackney Brewery
"Unlike some marketing and PR consultants, Susanne doesn't try to blind you with marketing jargon or describe hazy outcomes. Instead, she offered focused marketing strategies and tactics that made our challenges seem surmountable and gave us positive, tangible results on completion."
Charlie Fulford, Co-Owner, The Artworks Elephant
About Susanne Currid
Over 25 years, Susanne has built a strong track record devising and implementing Sales & Marketing strategies for fast-growth SMEs across a range of sectors. Her business experience ranges from start-up agency director to Global Head of Digital Marketing. Acting as a sounding board across a range of Sales & Marketing opportunities and challenges, Susanne provides impartial and honest feedback to business owners. She provides a real world view of brand strengths and weaknesses, identifying innovations that will drive business growth.

Her consultancy includes strategic Sales & Marketing Planning or coaching business owners to develop their own plan and coaching/training in-house teams to better manage their day-to-day marketing delivery. She also collaborates with her network of trusted advisors to develop Business Funding Plans for funds circa £75K to £500K.
Susanne is a Member of the Chartered Institute of Marketing and also offers her services in association with London Group Business Advisors (LGBA) and The Business of Drinks.
Previous to founding The Loop, Susanne spent 14 years in the central London agency world working with brands such as Channel 4, Sony Entertainment, Deutsche Bank, Johnson & Johnson, Cushman & Wakefield Global Real Estate along side hundreds of smaller companies. Simultaneously, during this period she pursued new business opportunities on behalf of the companies she worked with, targeting and securing up to six figure contracts with many leading players in banking, property, entertainment and technology.
In September 2013, she published Build Your Tribe – the new marketing manifesto for restaurants, bars and cafes. Over the three years since publication, her book has ranked as the #1 title for bar and restaurant marketing on Amazon UK. Susanne also appeared as a marketing Expert Judge on the final of The Apprentice on BBC1 in December 2017.
Beyond her day job, Susanne enjoys vegetable gardening, cooking, exploring new food & drink experiences, travel, yoga, art and photography which you'll catch her sharing regularly on Instagram.
Get In Touch
Ready to find out more? Then please get in touch and I'll be happy to demonstrate how we could work together with a free 60 minute consultation via Skype, telephone or in person.
This gives you a chance to find out if my approach is a good fit for you, and I can also gauge if my skills and experience will be an effective match for you and your business. Ultimately, what I want to develop is a rewarding and effective relationship with you, that helps steer your business to greater levels of success.
To arrange an initial 'no charge' meeting, please fill out the form below.
Please complete the form below